Podcasts with people who have a keen interest in communicating brain science or brain related topics.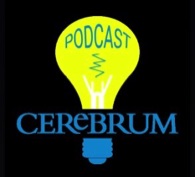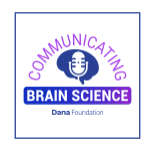 Pat Metheny 109.31
Pat Metheny's Brain on Music
November, 2018
Karen Moxon, Ph.D. 19.46
Mind Over Matter: Cognitive Neuroengineering
July, 2019

Shannon O'Dell, Ph.D. 24.56
Her Brain on Funny
March 2019







Robert J. Zatorre, Ph.D. 33.22
Why Do We Love Music
January, 2019






Philip M. Boffey 18.45
Meet Our Neuroethics Columnist
December, 2018
Kathryn Hirsh-Pasek, Ph.D. 21.52
Brain Training for Kids: Adding a Human Touch
January, 2019
Michael Miller, M.D. 26.16
Emotional Rescue: The Heart-Brain Connection
June, 2019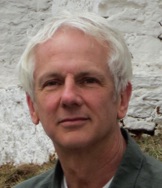 Henry L. "Roddy" Roediger, Ph.D. 32.02
Remembering What We Learn
July, 2018
Mark Gold, M.D. 41.39
Naltrexone: A History and Future Directions
November, 2018
Helen Benveniste, Ph.D. 26.30
The Brain's Waste Removal System
September, 2018

Michael Lim, M.D. 19.29
Fire in the Smoke: Battling Brain Tumors
June, 2018
Albert La Spada, M.D., Ph.D. 29.29
A Novel Therapy for Huntington's Disease
September, 2018
Heather Berlin, Ph.D.-Chuck Nice 109.31
Your Brain on Improv
May, 2019

Neal Kassell, M.D. 20.26
The Man with the Plan
April, 2019


Baba Brinkman 27.03
Neuroscience as Performance Art
April, 2018
Monthly interviews with authors who discuss their articles, research, personal stories, and how their work has the potential to make a difference.
Anthony D. Wagner, Ph.D. 36.11
Multicosts of Multitasking
May, 2019

Lee L. Rubin Ph.D. 24.57
Spinal Muscular Astrophy: Huge Steps
April, 2019
Dorthe Bernsten, Ph.D. 25.42
Watering Memory Trees
February, 2019
Thomas R. Insel, M.D. 37.10
Building the Thermometer for Mental Health
December, 2018
Charlie Rose
Communicating Brain Science
November, 2018







John H. Kaas, Ph.D. 25.46
The Skinny on Brains: Size Matters
May, 2018
Helen S. Mayberg, M.D. 135.41
Neuroimaging Advances for Depression
January, 2018
Alvaro Pascual-Leone, M.D., Ph.D. 33.17
The Illusion of the Perfect Brain Enhancer
October, 2017
Stephen G. Waxman, M.D., Ph.D. 33.07
The Search for a Pain Gene
February, 2018
Joseph LeDoux, Ph.D. 43.36
Know Thyself: Well-Being and Subjective Experience
February, 2018
Ronald S. Duman, Ph.D. 16.32
The Dazzling Promise of Ketamine
April, 2018



Steven E. Hyman, M.D. 27.24
Neuroethics Pioneer
November, 2017
Beth Stevens, Ph.D., - Staci Bilbo, Ph.D. 37.15
Microglia: The Brain's First Responders
December, 2017


Chiara Cirelli, M.D., Ph.D. 34.06
The Sleeping Brain
June, 2017
Nim Tottenham, Ph.D. 23.42
The Brain's Emotional Development
July, 2017

E. Ray Dorsey, M.D., M.B.A. 26.06
Next Generation House Call
March, 2017
Dharma Singh, Khalsa M.D. 29.59
The Sleeping Brain
April, 2017
Ted Dinan, M.D., Ph.D. 28:59
Gut Feelings on Parkinson's and Depression
May, 2017
Irene Tracey, Ph.D. 41.43
Finding the Hurt in Pail
February, 2017
Philip G. Hayden, Ph.D. 17.46
The Evolving View of Astrocytes
October, 2016
David Van Essen, Ph.D.,-Matthew Glasser, Ph.D. 22.23
The Human Connectome Project
September, 2016
Harry M. Tracy, Ph.D. 22.37
The Neuro Funding Rollercoaster
June, 2016
Ray Dingledine Ph.D., - Bjoran Hassel , Ph.D. 21.20
A New Appraoch for Epilepsy
May, 2017

David G. Amaral , Ph.D. 55.24
Examining the Causes of Autism
March, 2017
Richard Doty, Ph.D. 21.26
Olfaction: Smell of Change is in the Air
September, 2017
Ellen K. Silbergeld, Ph.D. 22.43
Drinking Water and the Developing Brain
July, 2016
Emile Bruneau, Ph.D. 46.23
Understanding the Terrorist Mind
December, 2017


Susan Magsamen 38.22
Your Aesthetic Brain: A Growing Case for the Arts
July, 2019
Howard Hurtig, M.D. 33.31
The Many Faces of Parkinson's Disease
August, 2019
Michael L. Lipton, M.D., Ph.D. 38.03
Rethinking Youth Sports
September, 2019
Nita Farahany, Ph.D. 21.37
International Neuroethics Society President
October, 2019

Wendy Suzuki, Ph.D. 26.41
Keeping Fit During Covid-19
October, 2019
Nina Kraus, Ph.D. 33.50
The Sound Explorer
September, 2020











Roger E. Beaty, Ph.D. 19.43
The Creative Brain
Winter issue, 2020
Gerald Chun, M.D., Ph.D. 31.14
The Gene Conundrum in Alzheimer's
Winter issue, 2020
Keely A. Muscatell, Ph.D. 29.09
Brains, Bodies, & Social Hierarchies
November, 2019
Maheen Mausoof Adamson, Ph.D. 27.55
Rewiring the Brain: Zapping with Precision
October, 2019
Lee Alan Dugatkin, Ph.D. 33.18
Jump-Starting Evolution
Spring issue, 2020
Illina Singh, Ph.D. 27.20
Neuroscience for Global Mental Health
Fall issue, 2020
Frank Lin, M.D., Ph.D. 33.00
Hearing and Cognition
Fall issue, 2020
Gerard Karsenty, M.D., Ph.D. 22.47
That Feeling In Your Bones
Summer issue, 2020
Marc Brackett, Ph.D. 38.03
Emotional Intelligence Comes of Age
Summer issue, 2020
Gregory Berns, M.D., Ph.D. 32.36
Decoding the Canine Mind
Spring issue, 2020