CONTACT INFO
p: 201.259.2058
Link to the articles from above. Some articles include essays on how the article originated or some aspect that stood out. A blue oval under the article image indicates a "REFLECTION" link.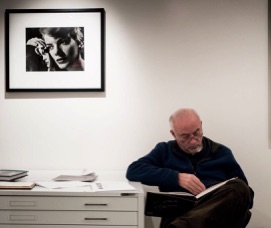 Editor/Writer/Podcaster: Bill Glovin
Welcome
This digital archive is a look back at some of my published writing, as well as a way to remember some of the people and experiences along the way. Included in the links above are articles for magazines, newspapers, websites, and memoir projects.
There are also links to blog pieces, brain research Q&As, and a monthly neuroscience podcast I host for the Dana Foundation, a Manhattan-based non-profit dedicated to advancing brain research.
Also noted on these pages are the 20 stories that won writing awards from the New Jersey Society of Professional Journalists in the feature, profile writing and reporting categories. Included are 30 magazine cover stories.
The articles include freelance writing and my work as an editor at Rutgers Magazine, New Jersey Success, New Jersey Business magazine, and The Bergen Record, a paper I delivered growing up in Fair Lawn, New Jersey.
I graduated from George Washington University in Washington, D.C., with a degree in journalism, and live in Nutley, New Jersey, with my wife, Sheryl, a pre-K teacher in Newark. We have two daughters, Sam (on right) and Mel (middle).
Special thanks to the many editors, designers, photographers, and illustrators who helped tell these stories, and to the countless sources who shared their time and insight.
Please contact me with any questions or comments. Thanks for visiting!